Gradient MSP Leg Up 2021
November 17, 2021 @ 11:00 am

-

6:00 pm
Gradient MSP has partnered with some of the top minds in the MSP industry to share their wisdom and experience in this one-day virtual keynote conference, entitled Leg Up.
Join Armor's own Christine Gassman and Ryan Smith for an exclusive interview, and the opportunity to take away a bigger vision for yourself and your business. You just might win some sweet prizes too.
Check back here for more details as we get closer to the event date.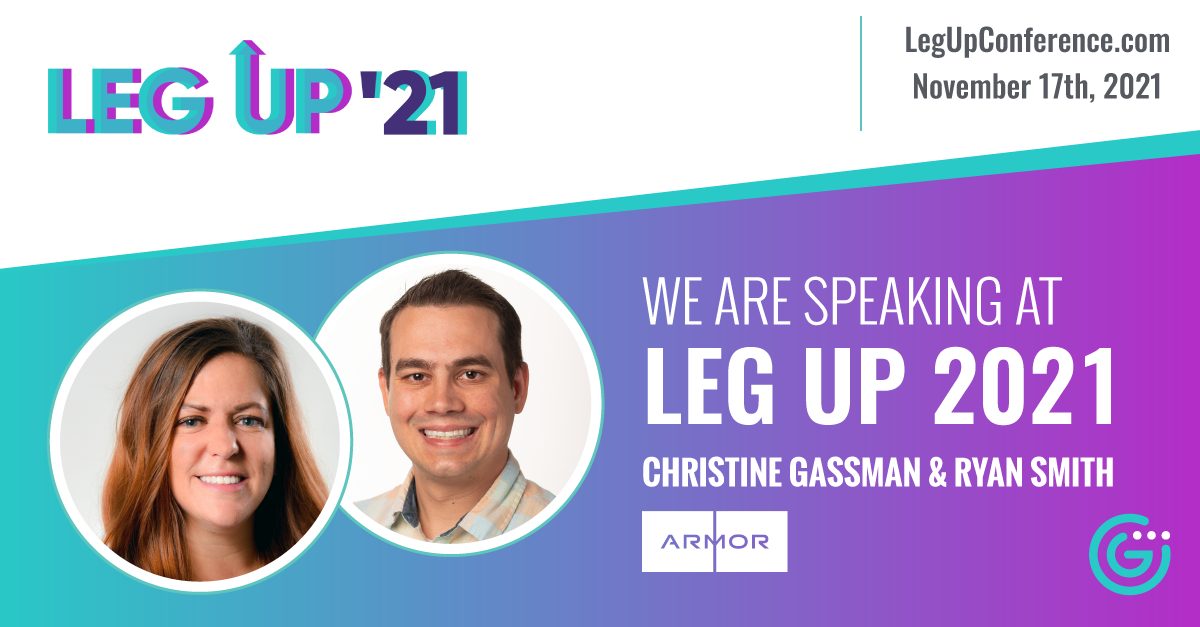 Featured Speakers
Christine Gassman, Director of Global Channel Engagement, Armor
Christine Gassman brings over 15 years of experience in the IT Channel, specializing in fostering partner relationships and creating successful Channel Programs. Her most noted tenure was at Datto, where she was a multiple award-winning speaker and named to CRN's Women of the Channel list the last six years. It was at Datto where Christine created the company's Global Partner Advisory Board, partner program, and the Datto Roadshow series, all successfully leading to engagement with current MSP partners and prospects. Mostly recently, Christine held the role of Channel Program Director for Cyberfish, a cybersecurity start-up just launching into the MSP market. Although coming into the role during a pandemic, she was able to successfully drive a virtual engagement strategy, that led to the organization's growth and soon after, acquisition. She is now taking her experience and skillset to Armor as Director of Global Channel Engagement, where she is tasked with expanding their Global footprint in the cloud security space.
Ryan Smith, Product Evangelist
With 10 years' experience, Ryan Smith is Vice President of Product, responsible for bringing to market a world-class cloud security and compliance platform. In his current role, Ryan is responsible for the product vision and strategy, product delivery execution, and product culture at Armor. In previous roles, he served as the Director of Product Marketing for Armor, Director of Product for SandBox Commerce, and MuvData Product Manager for The New Office, Inc focused on bringing SaaS technologies to market for modern enterprises. Ryan holds a PhD in Mass Media and Communication Studies from European Graduate School.